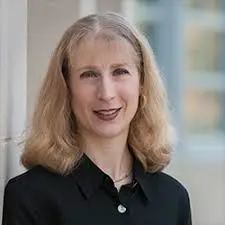 Jewish Women and Suffrage ft. Dr Melissa R Klapper
Thursday, Feb 4, 2021
7:00pm – 8:30pm
$18 registration fee, $10 for members of Philadelphia's Temple BZBI
See "Ways to Watch" below for details on how to access the program
Past program.
No history of the birth control, suffrage, or peace movements in the United States is complete without analyzing the impact of Jewish women's presence. In this talk, Dr Melissa R. Klapper will explore the social and political activism of American Jewish women from approximately 1890 to the present. Middle-class and working-class American Jewish women have been consistently and publicly engaged in all the major issues of their day and worked closely with their non-Jewish counterparts on behalf of activist causes.
NMAJH is proud to partner with Temple BZBI in Philadelphia -the organizers of this event- to present this talk by Dr. Melissa R. Klapper.
About the Speaker
Dr. Klapper is a Katz Center fellow, a professor of History and Director of Women's and Gender Studies at Rowan University, and winner of the National Jewish Book Award in Women's Studies. She is the author of Jewish Girls Coming of Age in America, 1860-1920 (NYU, 2005), Small Strangers:  The Experiences of Immigrant Children in the United States, 1880-1925 (Ivan R. Dee, 2007), Ballots, Babies, and Banners of Peace:  American Jewish Women's Activism, 1890-1940 (NYU, 2013), and Ballet Class:  An American History (Oxford University Press, 2020)
Ways to Watch
The event will stream live on zoom. The cost of registration is $10 for members of Temple BZBI and $18 for the community. Register here.