Lindy SpringFest (March 25 – April 1)
Saturday, Apr 1, 2023
Join us at The Weitzman for Philadelphia Jewish Film and Media's (PJFM) Lindy SpringFest. Throughout the week, we'll host nine exciting and carefully curated films which engage with Jewish culture and values. See below for more information. 
OPENING NIGHT
MARCH '68 – Click Here for Tickets
Saturday, March 25 at 7:30pm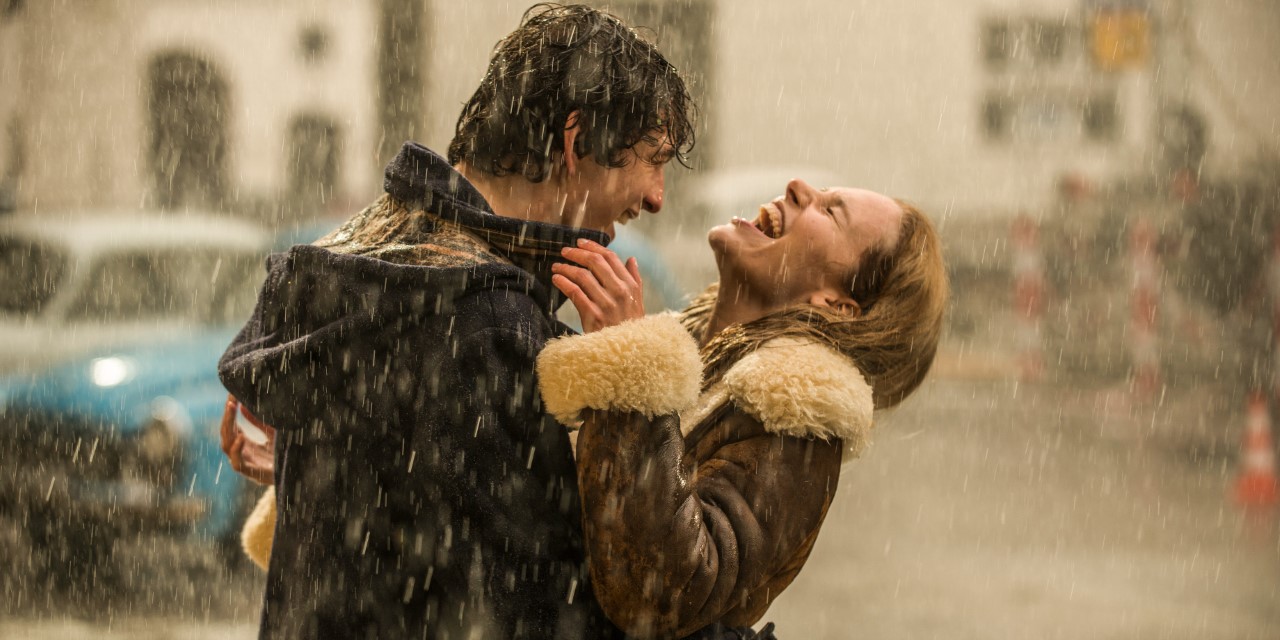 Beautifully filmed with hip music and superb performances, MARCH '68 is a timeless love story, a tale of romance jeopardized by a messy array of governmental beliefs and diatribes. Director Krzysztof Lang takes a magnifying glass to post-WWII Poland and brilliantly shows the tumult of the late 60s, a decade of anger, injustice, and courage from its citizens, just people hoping to move on with their lives.
---
THE PRINCE OF EGYPT: 25th Anniversary Screening – Click Here for Tickets
Sunday, March 26, at 11:00am


The Oscar-winning box office hit of the late 90s, the kids' movie musical that moved audiences worldwide, the "Passover movie" of all Passover movies…is returning to the big screen! In this family-friendly event – just two weeks before Passover – PJFM encourages all children and parents to come early for this special 25th-anniversary screening, featuring arts and crafts, food, and storytime. Singing is encouraged but not required!
---
THE CITY WITHOUT JEWS: Silent Film with Live Music Score – Click Here for Tickets
Sunday, March 26 at 8:00pm


2024 will mark the 100th anniversary of THE CITY WITHOUT JEWS¸ H.K. Breslauer's phenomenal silent film that has engrossed audiences across the globe. In this grand event, PJFM brings this classic to the Weitzman National Museum of American Jewish History with LIVE original music composed and performed onstage by world-renowned klezmer violinist Alicia Svigals and silent film pianist Donald Sosin. Come and be amazed by this long-lost classic of silent cinema while listening to the spectacular musical duo!
---
BERENSHTEIN – Click Here for Tickets
Monday, March 27 at 7:00pm


As commander of a partisan battalion, Leonid Berenshtein helped locate and thwart Hitler's "wonder weapon," the dictator's V2 missile development facility, at the height of the Second World War. Years later, Berenshtein, a frail, elderly man in his final years, bravely recounts his time in the battalion. From fighting Nazis in the cold forests of Eastern Europe to rescuing Jewish prisoners behind enemy lines, the memories are as vivid to him as if they were from yesterday.
---
VALERIA IS GETTING MARRIED – Encore Screening – Click Here for Tickets
Tuesday, March 28, 2:00pm


When a smiley, carefree Ukrainian woman arranges for her younger sister to marry an Israeli man and start her life anew, trepidation fills the room for the soon-to-be bride. Is this arranged marriage a blessing in disguise or a disaster waiting to happen? VALERIA IS GETTING MARRIED has astounded audiences and critics across the globe with its tense setting, intelligent writing, and top-notch performances from its minimal cast. Writer/director Michal Vinik has created a powerful tale of two women willing to decide for themselves and not fall victim to society's demands.
---
SHTTL – Encore Screening – Click Here for Tickets
Wednesday, March 29 at 7:00pm


The year is 1941, and although Nazi Germany has yet to take over Soviet Ukraine, there is already chaos and distrust in one particular shtetl. The gossip of a potential Nazi invasion is overshadowed by constant clashing between Hasidic Jews and communist supporters. Unbeknownst to these people, their chance to make amends with their neighbors' differences may be too late. Filmed in one continuous shot in breathtaking black-and-white, Ady Walter's directional debut is one of the year's most hypnotic, haunting, and positively spellbinding films.
---
ONLY IN THEATERS – Encore Screening – Click Here for Tickets
Thursday, March 30 at 2:00pm


To this day, Laemmle Theatres has become a gateway for independent and international cinema, attracting movie buffs and up-and-coming arthouse filmmakers galore. After years of success and overcoming challenges, from the birth of television to an ever-growing increase in film streaming, nothing will threaten their existence more than COVID-19. Filmed over two years, Raphael Sbarge's passionate love letter to the cinema is a scary yet hopeful reminder that film is immortal, no matter how much things substantially change in the world.
---
JEWISH SHORTS – Click Here for Tickets
Thursday, March 30, 7:00pm


IBACH For Eric Brauer, his Ibach piano is more than a musical instrument. It is an object embedded with history, a part of the family that escaped from Nazi Germany to Philadelphia. This beautiful documentary shows the piano as it is polished and restored in the City of Brotherly Love for Brauer's family and the generations to come.
WOMEN OF VIRTUE Etel, a curious, innocent 9-year-old girl from a Hasidic community in Paris, is surprised one morning to discover she has her first period. Blessed by her mother and the community, she is pleased until she is told that women are "impure" during menstruation.
MAZEL TOV  This is not your usual bar mitzvah. For 13-year-old Adam, his entrance to adulthood is interrupted by his drunk mother, air raid sirens, and lingering anxiety about the feelings of his sexuality. Despite all the chaos of this crazy evening, this is his special night, and Adam will dare to show his true self for all the guests to see.
FAVORITE DAUGHTER The year is 2020. As COVID-19 locks everyone indoors, director Dana Reilly quarantines with her mother and hilarious grandmother in a Tribeca apartment where they laugh, reminisce about past relationships and remind one another that no matter how scary the world gets, they will always be there for each other.
SURPRISE FILM!! See the world premiere of this accomplished musician…
---
CLOSING NIGHT
HAUTE COUTURE – Closing Night – Click Here for Tickets
Saturday, April 1 at 7:30pm


Intensely moving with award-worthy performances by Nathalie Baye and Lyna Khoudri, director Sylvie Ohayon's timely drama is a relatable story about the unpredicted friendships that can save our lives. Mothers and daughters, trust, love, and lots of clothes and fashion are just many themes in this delightfully touching Closing Night Film of Lindy SpringFest 2023.
---
Live at The Weitzman
101 South Independence Mall East (Corner of 5th & Market)
Philadelphia, PA 19106
Questions or Comments?
For General Questions, please get in touch with Philadelphia Jewish Film and Media at info@phillyjfm.org, or visit the PJFM official website.
---
This program is presented by Philadelphia Jewish Film and Media in partnership with the Weitzman National Museum of American Jewish History.